The Electronically ORBITED Speaker System
A Very Powerful, Portable Rotary Speaker Cabinet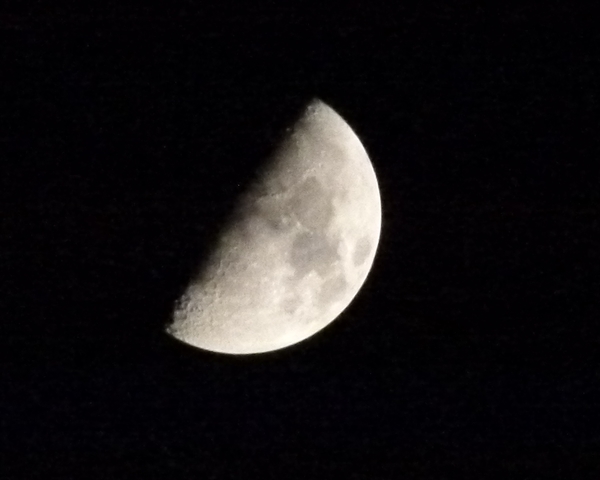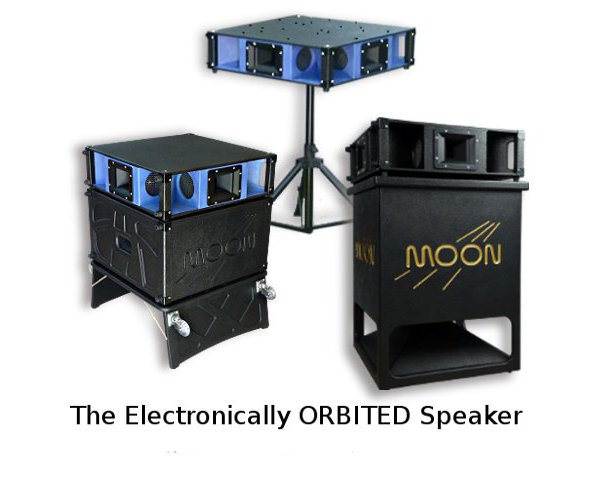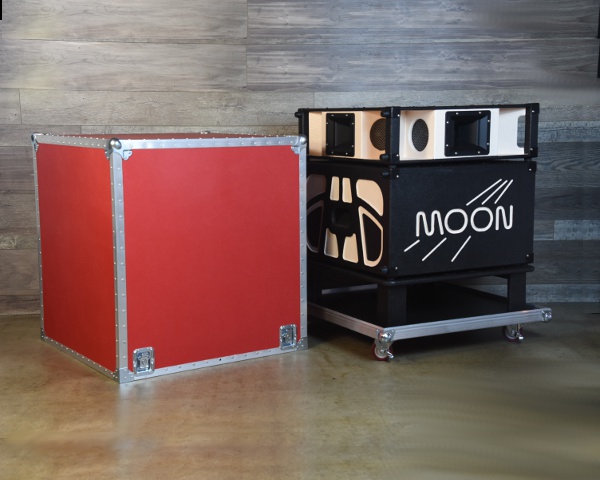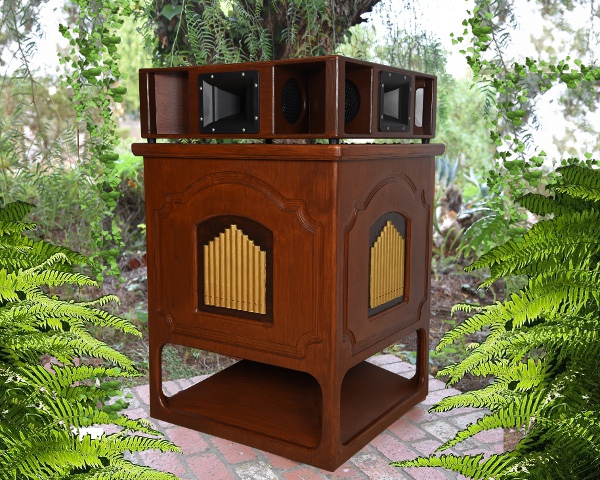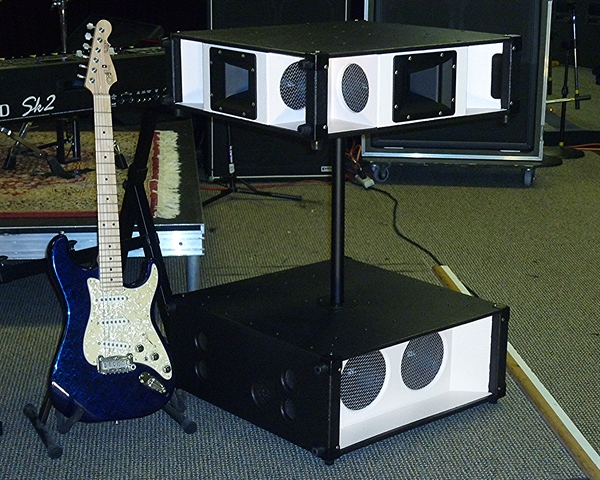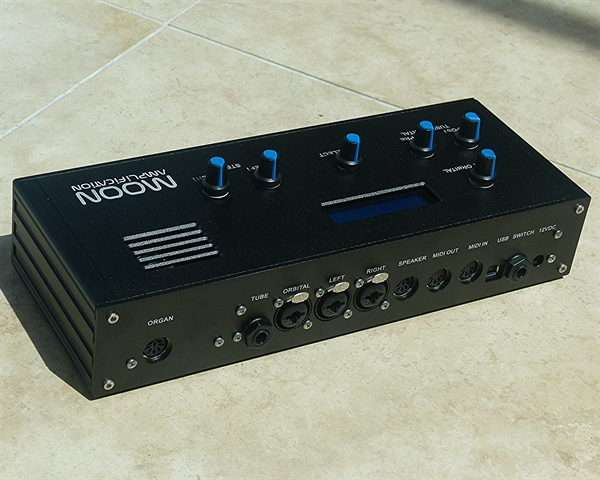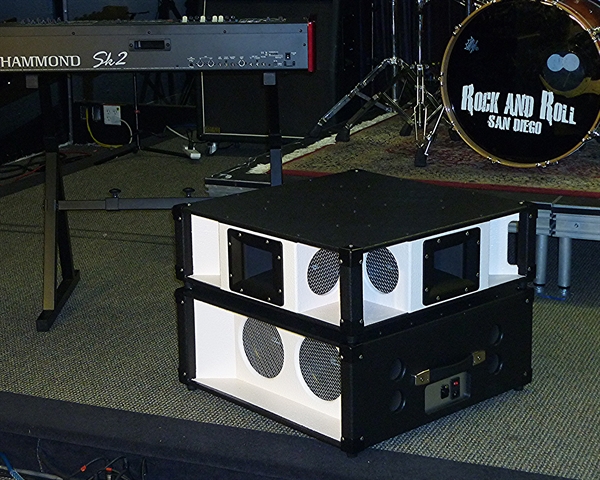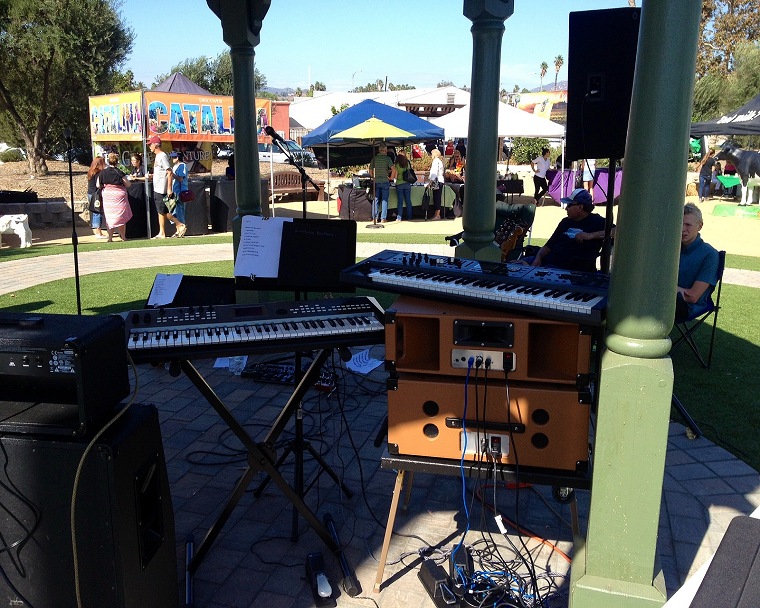 bigBase Struct with Transit Case_w600xh480
---
Get serious! Get gigging!
It's not your grandma's rotary cabinet...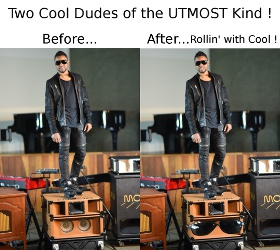 Cool shades there, Dude!
Engineering what was thought to be impossible, we have successfully engineered what others have tried for over 70 years....It's the REAL !
The Electronically ORBITED Speaker SystemTM from

AmplificationTM is a TRUE rotary cabinet that beams the sound in all four directions for real interaction with the room.
This ORBITED speaker is a dream come true for musicians who play live. It has a real acoustic ORBITED sound effect in a portable package with high-power amplification and efficient, room-filling speakers.
This rotary speaker is portable and light weight with no rotating mechanical parts to break down. Lubrication and belts are no longer needed, a thing of the past. Fewer parts to repair saves you inconvenience, money and keeps your gear running. Easy to transport, saves you a lot of friendships.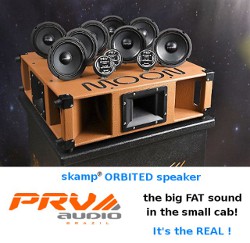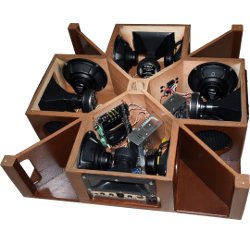 With the electronically ORBITED

® speaker, our patented technology has accomplished what was impossible. The skamp updates the 70-year-old mechanical rotary speaker, using a unique and critical acoustic design of the speaker cabinet as well as digital signal processing to literally move sound around the room.
Our breakthrough in technology brings you the latest in rotary-cabinet sound that you have been looking for easy transport to a gig and, yet, powerful enough to be heard! We now call this ORBITED.
Play it with GROWL or play it CLEAN, every wood-cabinet organ, keyboard, E piano or guitar -- ANY high-end and low-end instrument -- sounds KILLER with this new ORBITED speaker. Get the tube grind of an over-driven speaker and you, too, can have "That's the sound you want right there!"
Upgrade your speaker, NOT your keyboard.
---
---
If your gear says

®, Super

TM or

®, then it's a product of

AmplificationTM.
It's the REAL !
---

PRV drivers -- the big FAT sound in the small cab!
---
Privacy Policy: On this website, we do not collect any user information. We do not use cookies.
---