Deep Rich Bass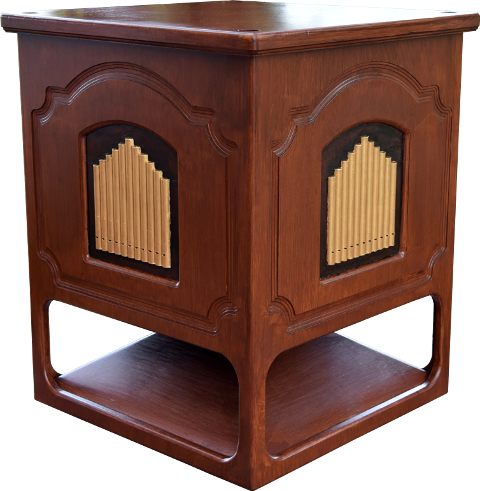 subBase Wood Grain with Gold Pipes
Baroque model line
---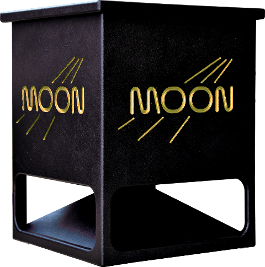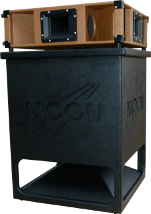 The 15" driver has powerful bass that strongly reproduces the lowest pedal tones providing a deep, rich foundation for the ORBITED

amplifier.
This highly efficient driver has a massive 100 oz. magnet and a 4" voice coil. The driver, coupled with the sophisticated cabinet design, is optomized for the bottom register.
The Class D amplifier produces 500 Watts RMS into an 8 Ohm speaker with high voltage swing capability (180 Volts peak-to-peak across the speaker) from the dual power supply.
The pair of highly efficient switch-mode power supplies automatically operate from US 120 Volts or international 220 Volts.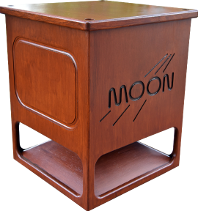 The cabinet is also superior, crafted with furniture-grade plywood with waterproof glue, not MDF or partical board.
The pyramid integrated into the bottom of the cabinet forms a front-loaded horn.
Keeping this speaker cabinet to approximately 80 lbs., the subBase is perfect for small to medium-sized churches and can be moved easily from one room to another while having the appearance of a substantial piece of furniture.
Use the custom

Dual Switch to simultaneously control a pair of independent orbited or orbited to rotary speakers.
The

mixerKontroller has a switch jack for easy plug-in connection of the switch.
skamp Subwoofer Cabinets
---
If your gear says skamp®, Super skampTM or Provado®, then it's a product of

AmplificationTM.
It's the REAL !
---